Paris climate change deal will cost NZ households $100 a year - John Key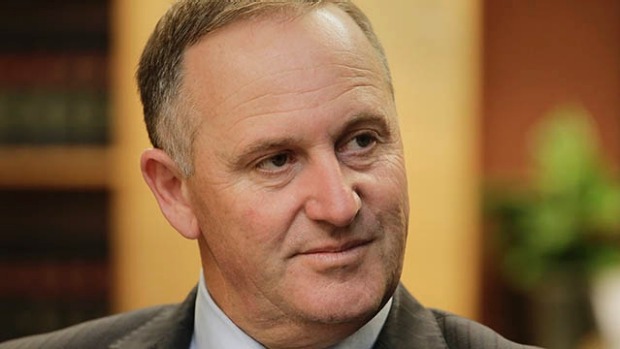 Kiwi households will pay about $100 extra a year as part of New Zealand efforts to meet an ambitious new climate change target, Prime Minister John Key says.
The Paris agreement, reached after two weeks of negotiations, is the first to require all countries to tackle climate change and cut greenhouse gas emissions in a bid to limit global temperature rises to two degrees Celsius this century.
It also includes an aspirational goal of limiting rises to 1.5C, following lobbying from Pacific countries most likely to be hard-hit by rising temperatures and climate change.
Politicians and scientists have said New Zealand will have to "up its game" on climate change and make bigger emissions reductions if it is to meet the new goals.
"We're 80 per cent at the moment in terms of electricity production, we want to get to 90 per cent by 2025 so we will have to do more.
"You will see a push towards electric cars, I think you are going to have to see, from New Zealand's point of view, a scientific solution to our agricultural emissions and frankly more happening in the commercial sector.
"There's a lot of changes there - they're all doable but we'll have to work on those."
Treasury advice was that each New Zealand household would pay an extra $1350 over 15 years, or just under $100 a year, in increased petrol, electricity and energy costs to help the country meet its target.
However, Key did not believe New Zealand needed to stop issuing oil exploration permits, saying production levels were low compared to the rest of the world and developing countries would still need fossil fuels for some time.
"New Zealand could of course just stop producing oil and gas and coal, but realistically if we did that I don't believe it would stop it being consumed - I think the rest of the world would just fill the very small gap we would leave."
While New Zealand has been criticised for some for an unambitious target on emissions reductions, Treasury officials and others had pushed for a "far less ambitious target" due to the relative expense of reducing our carbon footprint compared to other countries.
"Our view was OK, that's fine but that's not going to stack up in terms of credibility and I think New Zealanders will support either some changes or some costs."
By: Sam Sachdeva